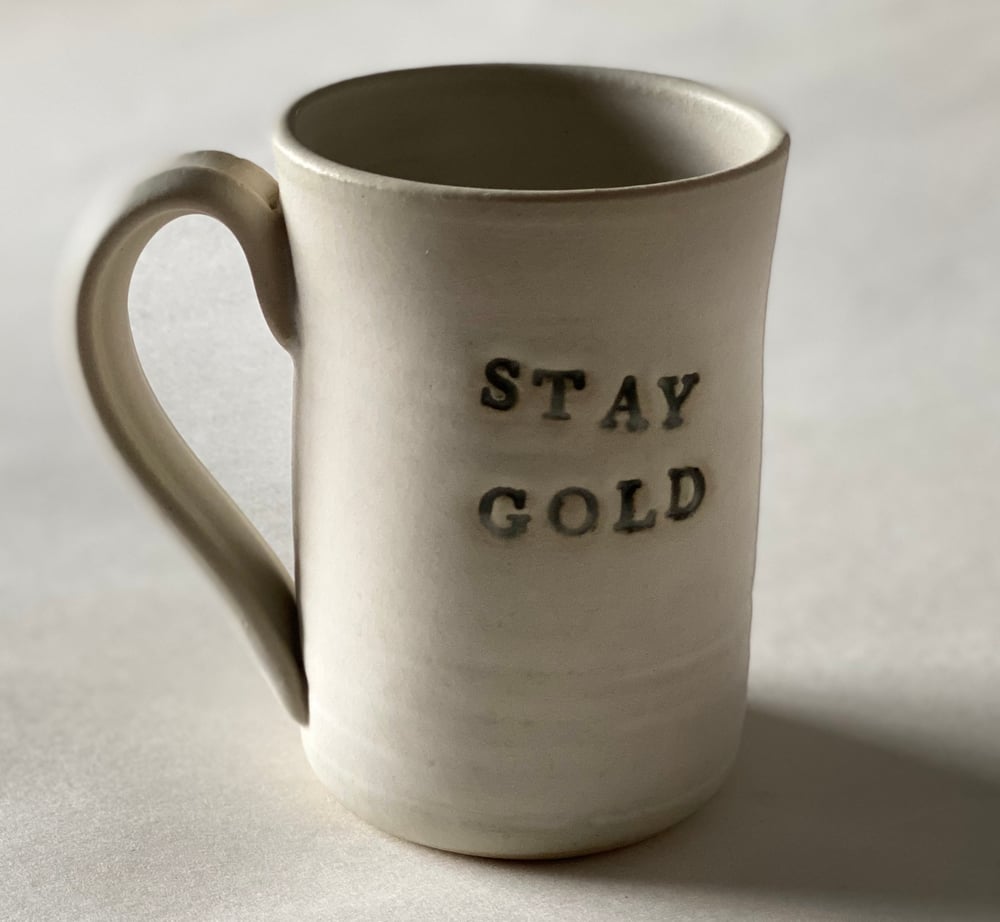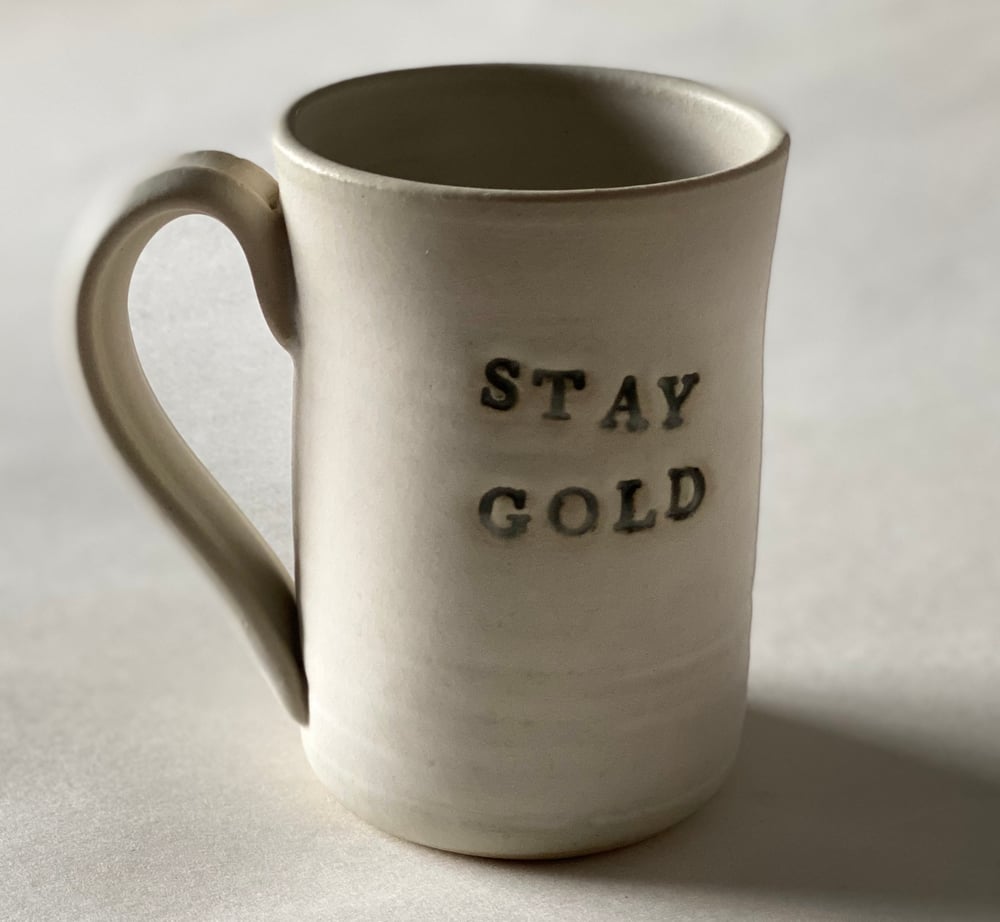 STAY GOLD mug handmade in Tulsa, Oklahoma by Joe Staskal.
$25.00 / Sold Out
STAY GOLD handmade mug by Joe Staskal, a potter, painter, sculptor, and owner of FatCityClay here in Tulsa, Okla.
Natural clay with whitewashed glaze. Each one a bit different than the next and signed on the bottom by Staskal. Rugged mugs with that authentic greaser feel.
Approximately 12oz. or so.
We had Joe make up a small batch of these mugs in support of The Outsiders House Museum project. Did a run of 10 pcs so get em' while you can.