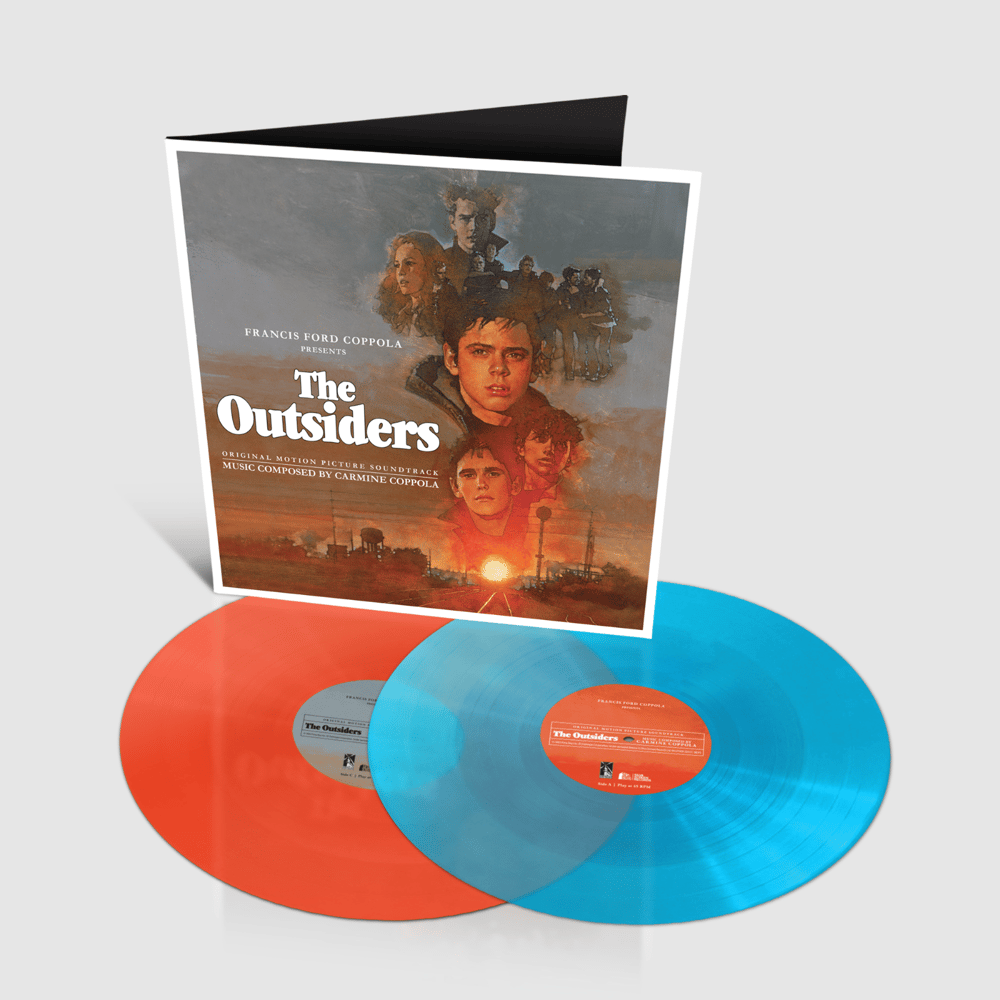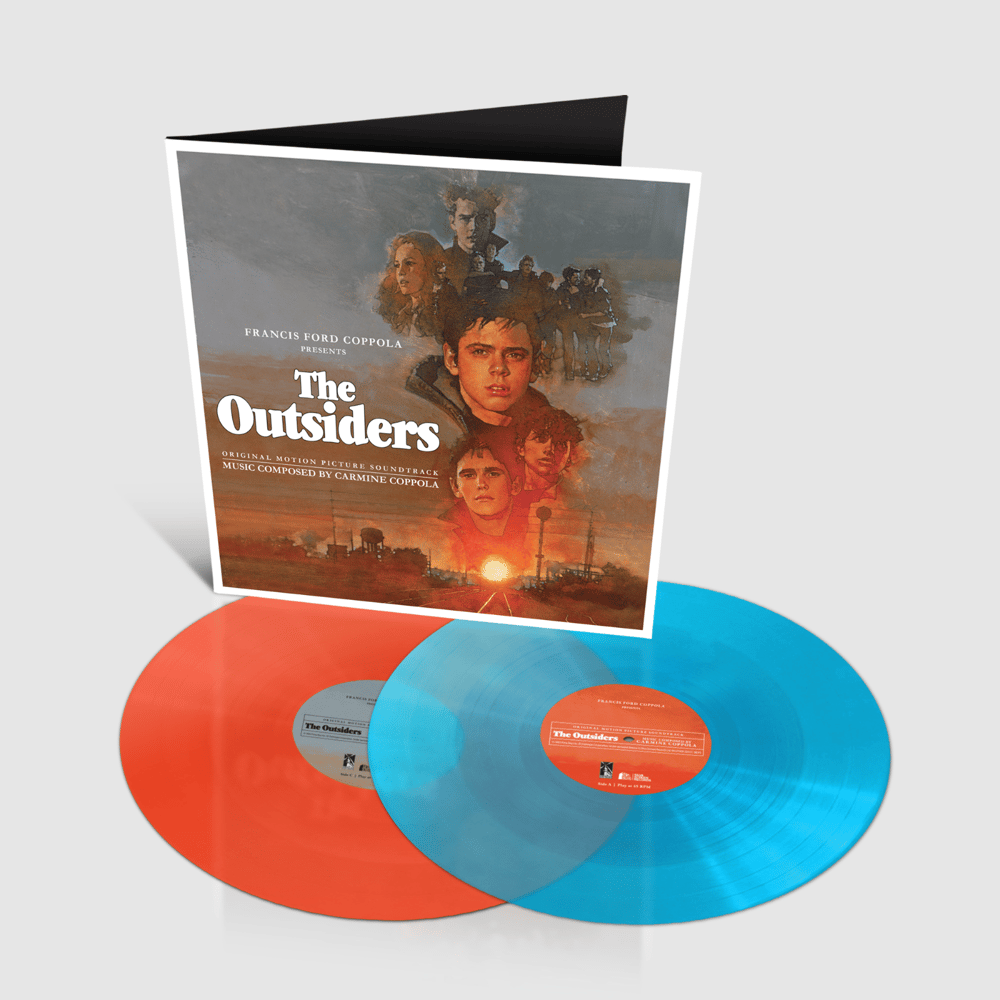 The Outsiders Soundtrack by Carmine Coppola 2x Colored Vinyl LP
$75.00
The Outsiders Soundtrack by Carmine Coppola Sky Blue Sunset Orange 2x Vinyl LP
Francis Ford Coppola's coming-of-age drama The Outsiders (1983) adapted S.E. Hinton's successful 1967 novel of the same name, using a young cast of rising stars (C. Thomas Howell, Tom Cruise, Matt Dillon, Rob Lowe, Emilio Estevez, Patrick Swayze, Ralph Macchio, and Diane Lane) many of whom came to be known as the Brat Pack, defining a genre of 80's films. The plot focuses on the rivalry between two gangs of teenagers in Tulsa, Oklahoma, one poor (Greasers), the other wealthier (Socs).
Coppola's ambition was to achieve the widescreen scope 'of a teen Gone with the Wind,' and he asked his father, Carmine Coppola, to score the soundtrack. The result is epic and romantic, a return to a golden age of Hollywood film composing, which suits the stylized and epic cinematography, becoming darker as the characters fulfill their tragic destinies. Stevie Wonder co-wrote and performed the song that plays over the credits, 'Stay Gold,' which is included on this release.
The inner sleeves feature extensive notes by Daniel Schweiger on the history of the film, the soundtrack, and an insight into the Coppola father and son partnership.
A Side
1. Stay Gold (Performed by Stevie Wonder)
2. Fate Theme
3. Country Suite
4. Cherry Says Goodbye
5. Incidental Music 1
B Side
1. Fight In The Park
2. Bob Is Dead
3. Deserted Church Suite
4. Sunrise
C Side
1. Fire At The Church
2. Incidental Music 2
3. Rumble Variation / Dallas' Death
4. Brothers Together
D Side
1. Rumble
2. Stay Gold (Alternate - performed by Stevie Wonder)
3. The Outside In
4. Stay Gold (Performed by Bill Hughes)
Brand New & Factory Sealed.